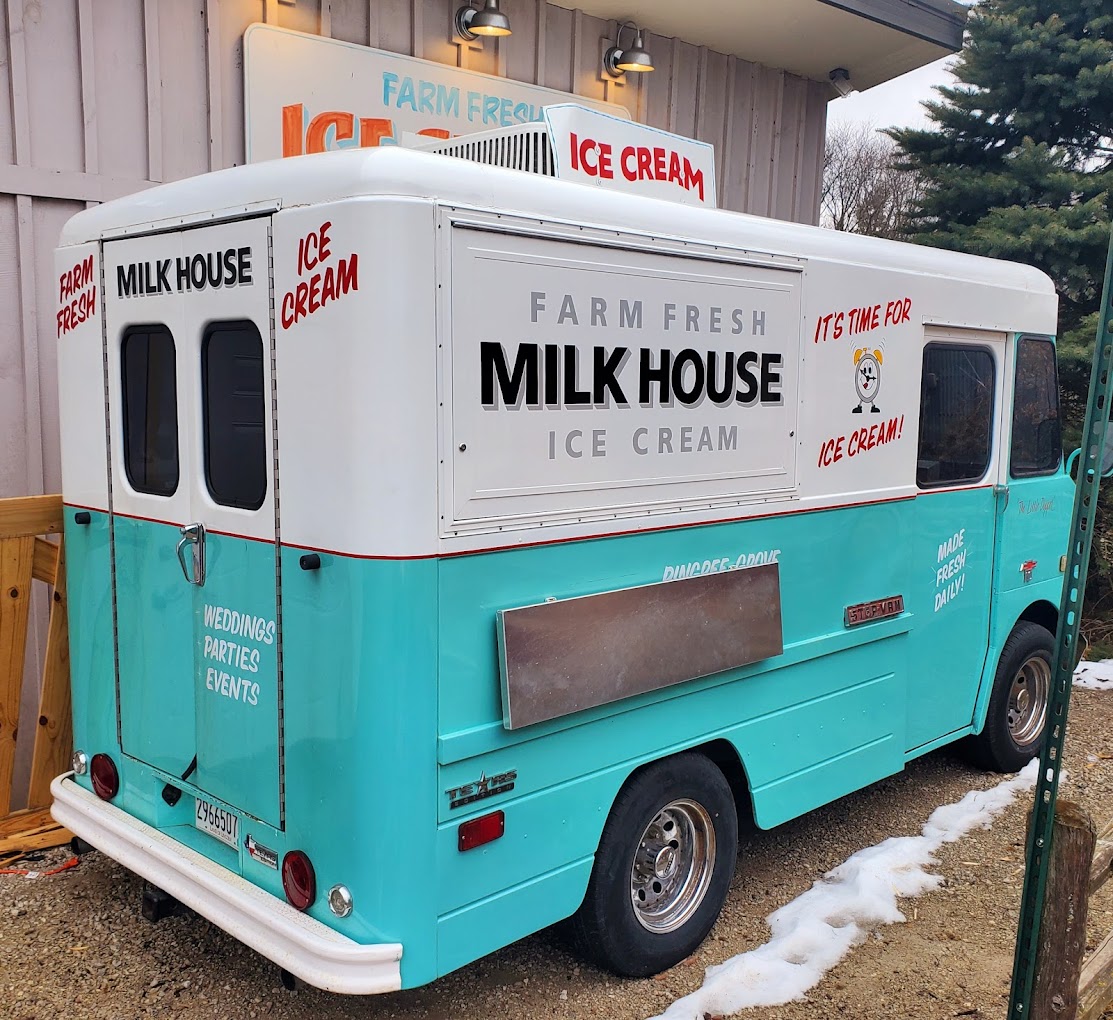 Milkhouse's vintage 1968 P10 ice cream truck will be a hit at Ice Cream Fest this year!
Milkhouse at Ice Cream Fest
In 2001, Clint and Brook's paths crossed, leading them to purchase one of the first farmsteads in Pingree Grove. This farm has been in Brook's family since the late 1800s, and it was the perfect place for Clint and Brook to create their dream ice cream shop. They converted the farm's old milk house into a local ice cream haven, where they could combine family traditions, cherished recipes, and local produce and dairy to make unique and delicious ice cream flavors. Their parents, kids, and grandkids have always been on hand to taste-test and approve the recipes they serve today.
Thanks to a series of fortunate events, the Milk House has become a family-friendly farm that invites everyone to enjoy fresh, handcrafted, and whimsical ice cream flavors. Come and taste the difference!
Experience Milkhouse's Vintage 1968 P10 ice cream truck at Ice Cream Fest. Their ice cream truck is guaranteed to make your guests smile. Staffed with our friendly scoopers and filled with their farm-fresh delicious ice cream!
Milkhouse Ice Cream
230 Reinking Rd
Pingree Grove, IL
(224) 530-3951
Get exclusive info about the festival
Get the latest updates and news.
We promise we will not spam you!