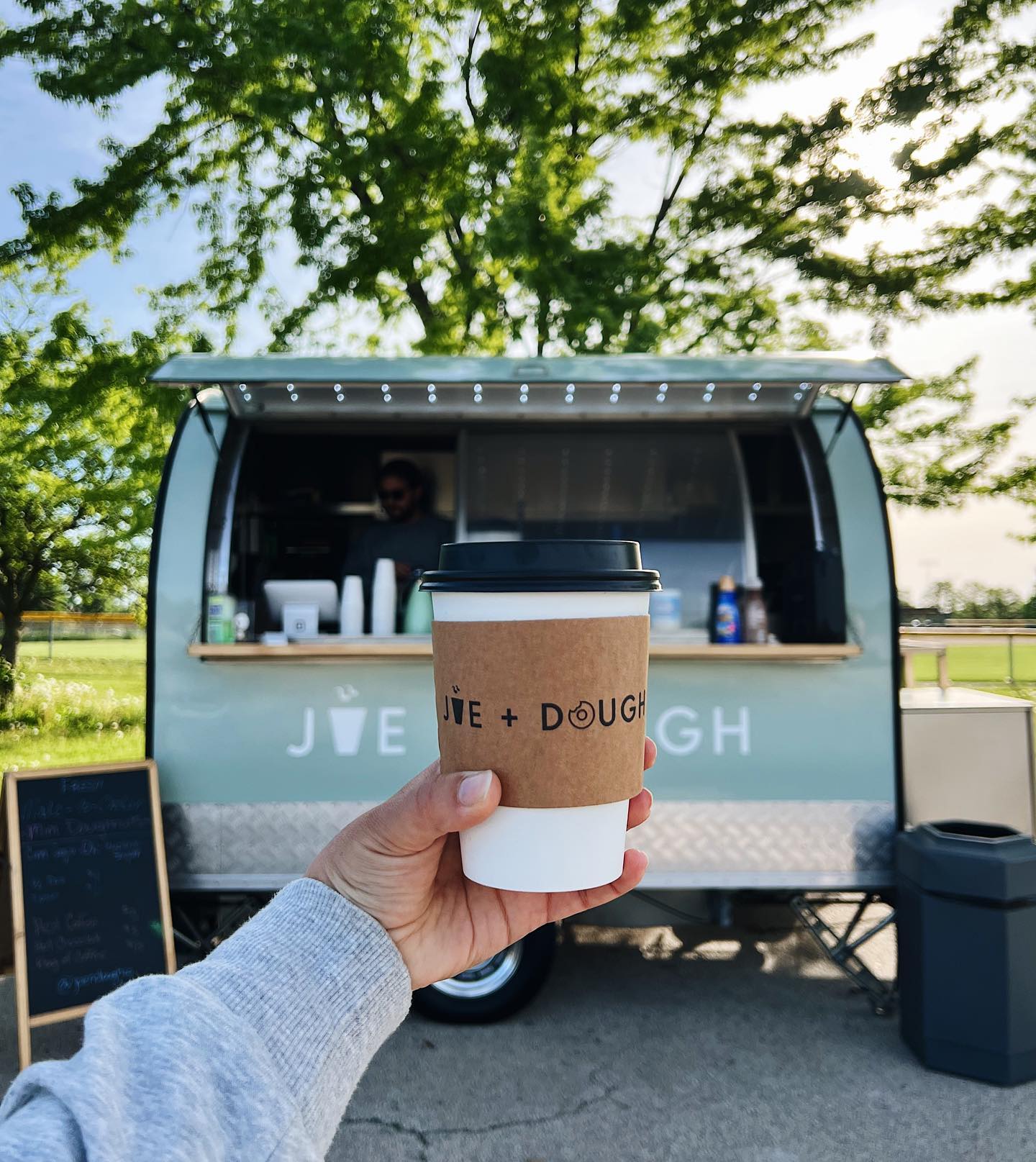 Joe + Dough make fresh donuts and coffee from their cool vintage trailer.
Joe + Dough at Ice Cream Fest
Joe + Dough is a mobile eatery that specializes in serving scrumptious mini doughnuts and locally roasted coffee to its customers.
The duo behind the food trailer, Katie and Dominic, are truly exceptional and have won the hearts of many with their delectable offerings. Joe + Dough has become a crowd favorite, and it's no surprise why. The doughnuts are made fresh to order, ensuring that they are always warm and fluffy, while the locally roasted coffee is rich and full of flavor.
Joe + Dough has teamed up with Heady Coffee and Julie Ann's to offer an array of delicious treats at the ice cream fest. Indulge in their decadent affogatos (espresso on frozen custard), where mini doughnuts are paired with a shot of espresso and a scoop of ice cream, or try their mouth-watering donut sundaes. For coffee lovers, Joe + Dough and Heady Coffee are brewing up some of the best drip coffee around.
With something for everyone, Joe + Dough's partnership at the ice cream fest is not to be missed!
Get exclusive info about the festival
Get the latest updates and news.
We promise we will not spam you!