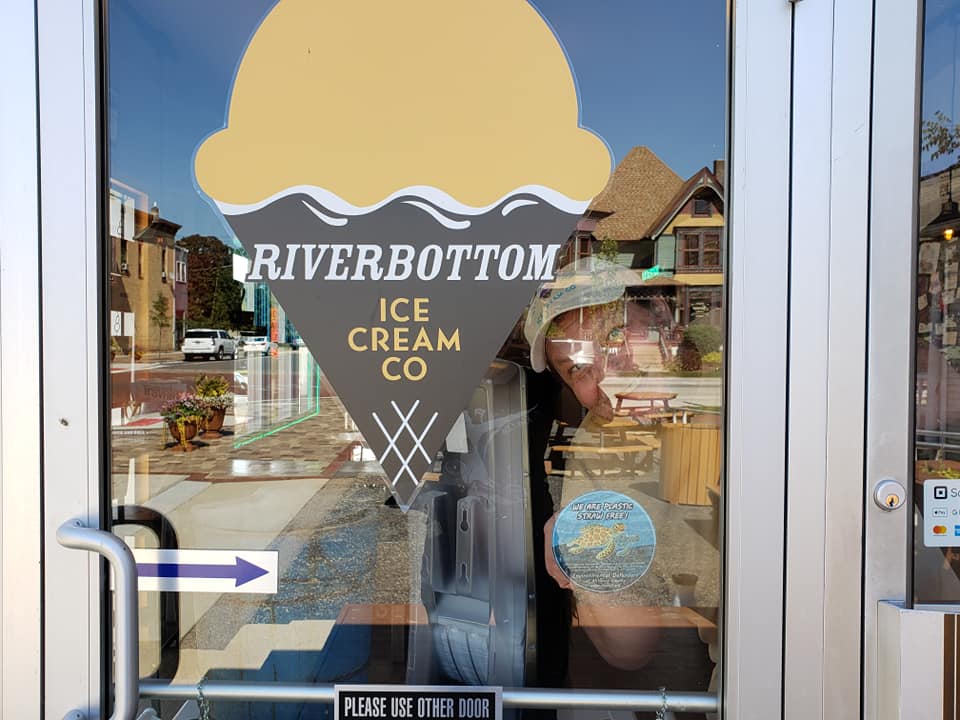 Visit River Bottom's cozy little shop in Downtown Algonquin!
River Bottom at Ice Cream Fest
Bob and Bobbie Novak are the ultimate ice cream connoisseurs! They're so obsessed with the creamy goodness that Bob decided to learn how to make it himself. And thus, Riverbottom Ice Cream & Coffee Co. was born in 2016. Bob and Bobbie wanted to bring the sweetest, most delicious homemade ice cream to historic downtown Algonquin, creating a place where families could start traditions and make memories that would last a lifetime. They're always eager to chat, so why not pop into their adorable little shop and say hello?
At Riverbottom Coffee & Ice Cream Co., the are all about the creamy gourmet goodness. Their ice cream is so darn delicious that it's become a community staple in Algonquin, IL. They take great pride in our craft, and we're always experimenting with new flavors to make sure there's something for everyone in the family to enjoy. Whether you're craving classic vanilla or something more adventurous like peach cobbler, they've got you covered!
Their ice cream case is overflowing with tantalizing treats that'll make your taste buds dance with joy. They believe that ice cream is more than just a dessert, it's an experience. That's why they are committed to creating flavors that'll take you on a journey with each and every scoop. So, come on down to Riverbottom Coffee & Ice Cream Co. booth and let them take you on a sweet ride you won't forget!
River Bottom Ice Cream
301 S Main St
Algonquin, IL 60102
(224) 678-9438
Get exclusive info about the festival
Get the latest updates and news.
We promise we will not spam you!