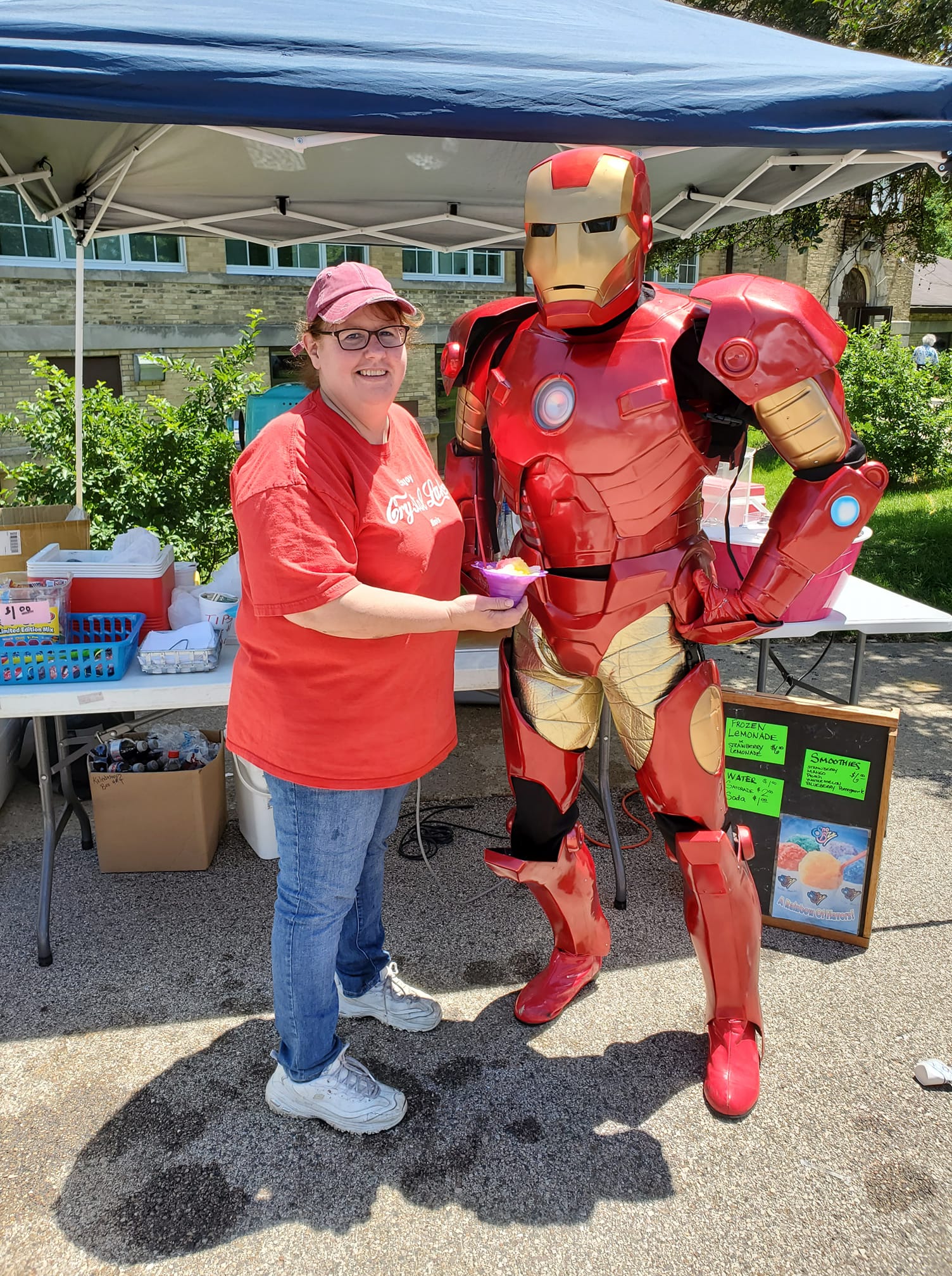 Michelle and Iron Man serving up sweet shaved ice at The Dole Farmer's Market!
Inside Scoop at Ice Cream Fest
Get ready to be transported back to the good old days at Inside Scoop Ice Creams! Michelle, the mastermind behind this iconic ice cream store, opened its doors in downtown historic Crystal Lake way back in 2001. Since then, it's been serving up the most delicious ice cream, shaved ice, and Richmond's Anderson's nostalgic candy you've ever tasted. Don't believe us? Come on down to the ice cream fest and see for yourself!
Inside Scoop Ice Creams is the epitome of old-fashioned charm. It's the kind of place that makes you feel like you're stepping back in time with its vintage decor and friendly staff. And let's not forget about the magical shaved ice and cotton candy they'll be serving up at the ice cream fest! It's like a carnival in your mouth, and you won't be able to resist going back for seconds (or thirds, or fourths…we won't judge).
Whether you're a die-hard ice cream fan or simply a lover of all things sweet, Inside Scoop Ice Creams is the place to be at the ice cream fest. So, head on over to their booth, where the shaved ice is always magical, and the cotton candy is always melt-in-your-mouth delicious. You won't regret it!
Inside Scoop Ice Creams
53 N Williams St
Crystal Lake, IL 60014
Get exclusive info about the festival
Get the latest updates and news.
We promise we will not spam you!