Ice Cream For All!
When you bring together three generations of frozen custard and ice cream makers, friendly neighborhood scoop shops, experienced event organizers, and marketing buffs who also serve on our county's tourism board, magic happens.
And that magic is the sweetest event you can imagine – Ice Cream Fest. This event is completely devoted to delighting the community and bringing everyone together for a great time.
Ice Cream Fest is the perfect event for kids of all ages whether you are 9 or 99, and it benefits everyone involved – from the patrons and non-profits to the vendors and the beautiful park. We can't wait to share this amazing experience with you, and we promise it will be a time to remember… Ice Cream for All!
So come join us and indulge in some delicious ice cream… and yes, some frozen custard while celebrating our community's newest tradition!
Pete Wisniewski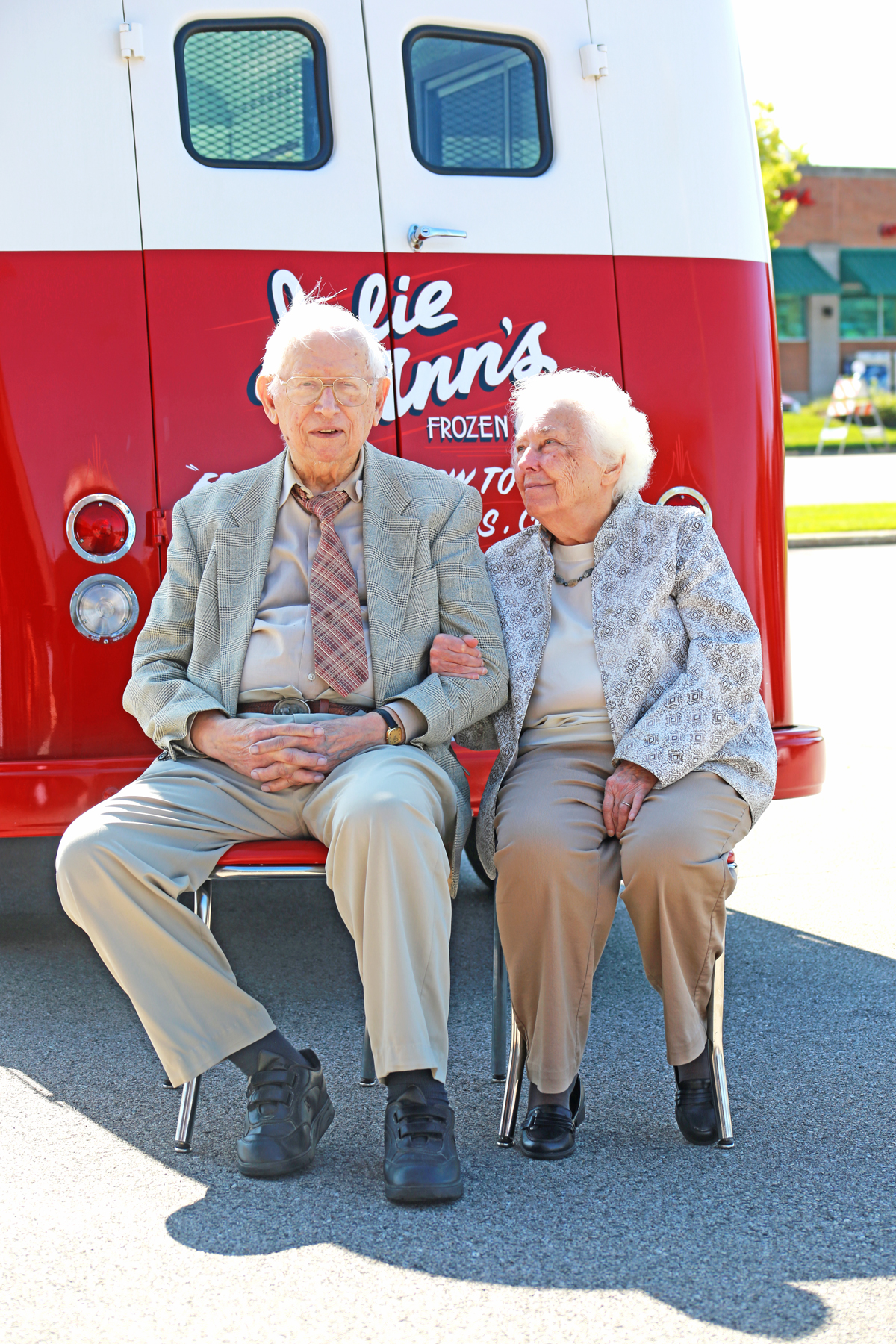 Ice Cream Fest 2023 is dedicated to the late and great John and Mary Zielnicki, founders of Julie Ann's (est. 1985).
Scoops of Love: Bringing Together Sweet Treats and Community Goodness!
Ice Cream Fest is coming to town and it's going to be a magical collaboration between some of the most incredible local businesses and non-profits. Julie Ann's in Crystal Lake, Lakeside Marketing Co., Redditizio Accounting, Pen and Mouse Design House, Trumpet & Mallow Consulting, Warp Corps, CASA, and BBBS of McHenry County along with the best vendors in all the land are all coming together to bring you the ultimate ice cream experience!
Our mission? To bring together the best homemade ice cream makers in one place! We're talking about artisanal, local, boutique, small batch, and homemade ice cream businesses that will be the stars of the festival! We can guarantee that you'll taste some of the most unique and delicious flavors you've ever experienced.
Julie Ann's is leading the charge in this amazing collaboration! They've been serving up homemade ice cream, dairy free, and other treats since 1985. And now, they're bringing their expertise to the Ice Cream Fest!
Lakeside Marketing Co. (that's me, Pete) will be helping to spread the word about the festival through their digital marketing prowess. We're experts in helping build websites and help mission-first businesses grow their brand and reach more customers.
Trumpet & Mallow Consulting (wonderful job, Erin) is bringing some magic to the festival! They specialize in creating unique experiences that are fun, memorable, and truly one-of-a-kind.
Redditizio Accounting (thanks Chris) is making sure that all the numbers add up! They're a full-service accounting firm that works with small businesses to help them succeed by keeping their books in order and saving them money through tax planning strategies.
Pen and Mouse Design (the crazy-talented illustrator, Julie Kukreja) along with WARP Corps (You're the best ,Clay) are helping with the artwork and screen printing. WARP is running our Merch Tent and they combat mental illness, substance use disorder, and homelessness with positive alternatives for our community.
And let's not forget about two more amazing non-profits that are getting involved! CASA and BBBS of McHenry County are two organizations that are close to our hearts. They provide advocacy for abused children and mentorship for children who need guidance throughout life.
So there you have it, folks! The Ice Cream Fest is going to be a magical event that brings together some of the best local businesses and non-profits. We're excited to see you there and to experience the best ice cream that our community has to offer!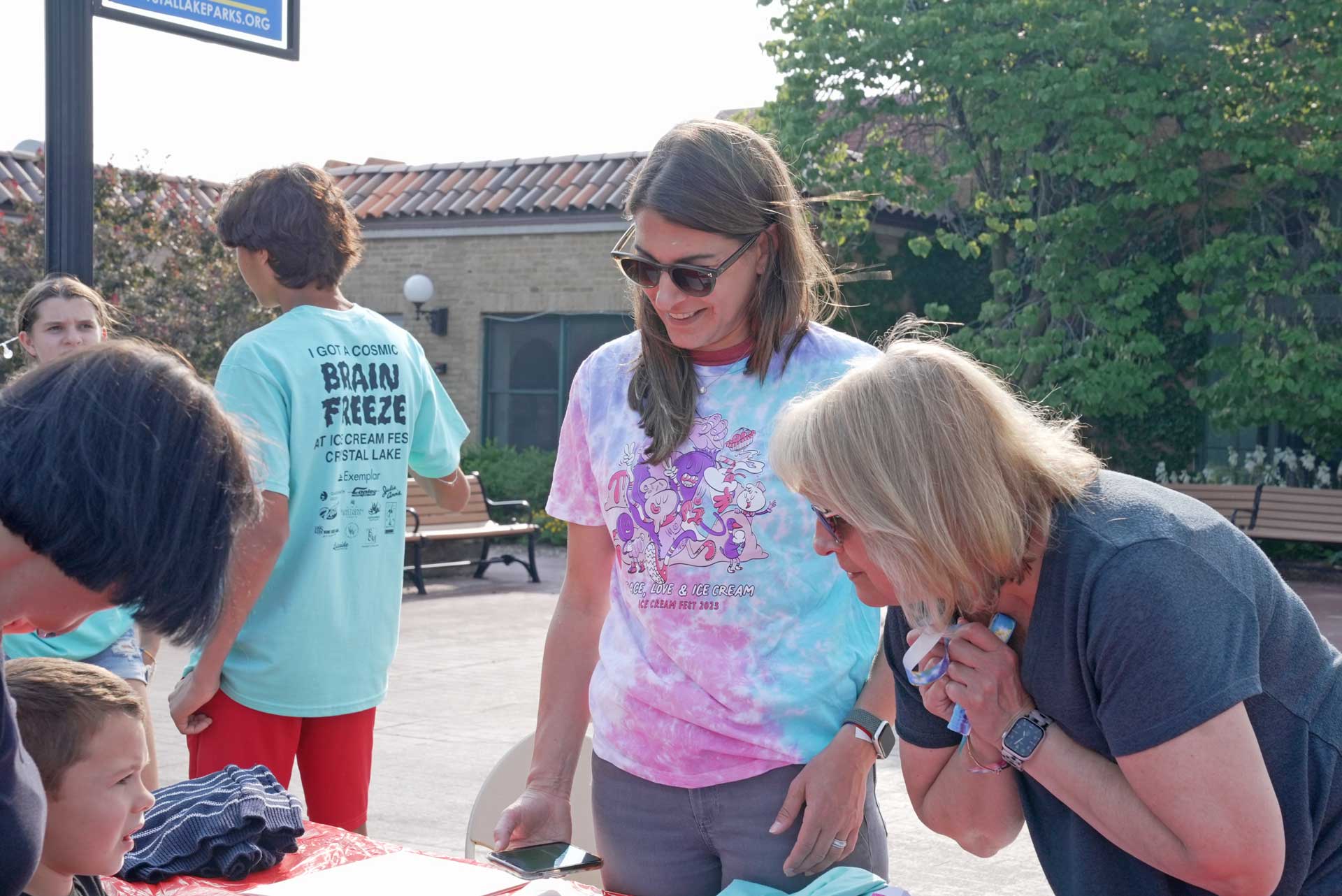 Thanks to Warp Corps in Woodstock, IL for printing our shirts and working our merch tent.
Become an Ice Cream Fest Sponsor
Listen up, lovely people of McHenry County! We're on a mission to make life sweeter for our community's kids, and we need your help! That's right, we're calling on all you wonderful area businesses to help underwrite the Ice Cream Fest and make it the most magical event ever!
By becoming a sponsor, you'll be supporting not just the Ice Cream Fest, but also some amazing area businesses and non-profits. These folks are on a mission to make our community a better and sweeter place for everyone, especially our kiddos!
We promise that your sponsorship will go a long way in creating a truly unforgettable event. And in return, we'll make sure that your business is highlighted and celebrated throughout the festival. Plus, you'll have our undying gratitude and the knowledge that you're making a difference in the lives of our community's kids.
So come on, let's make some sweet magic happen!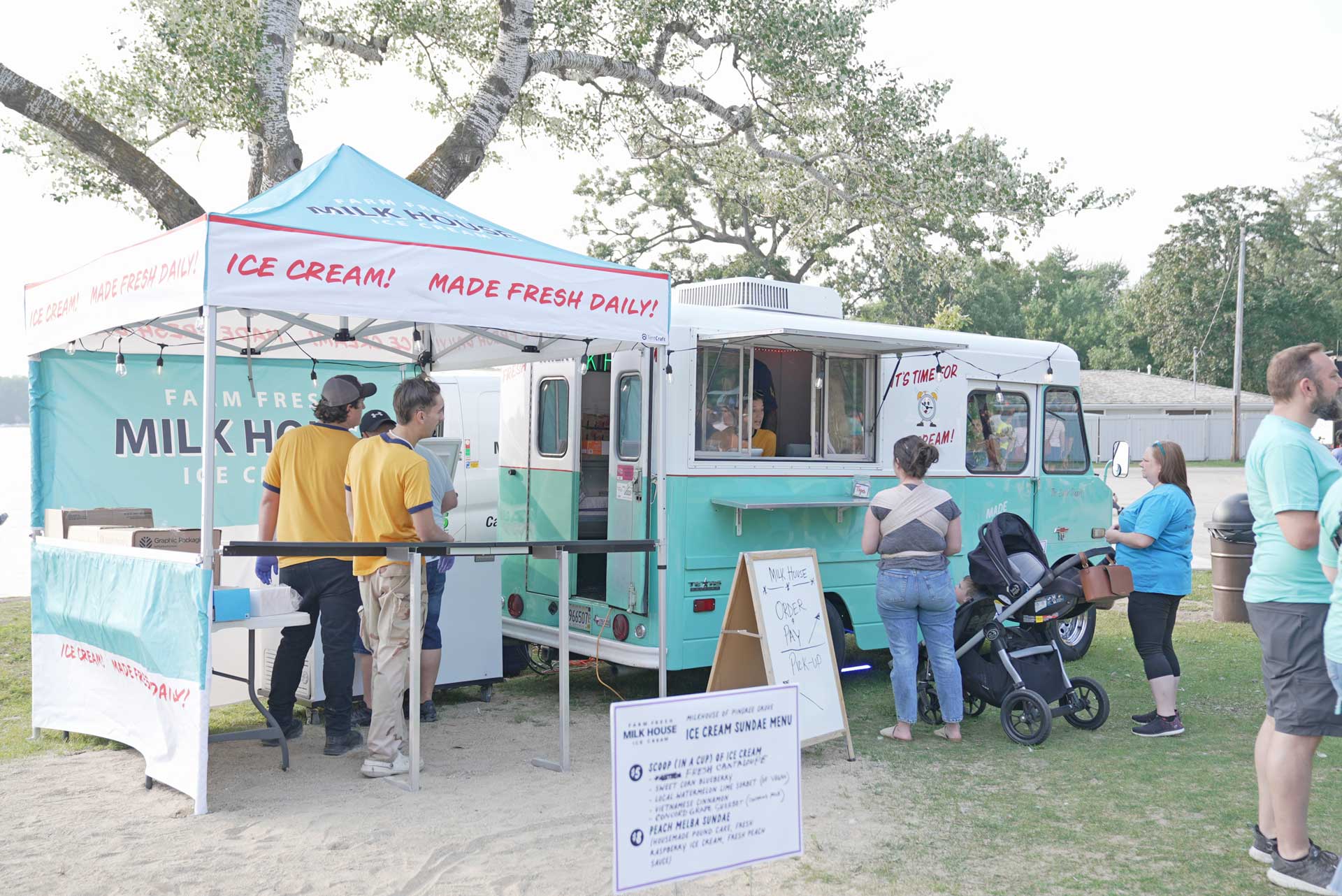 Ice Cream Fest at Main Beach
Join us on Friday, August 18th, 2023 from 5pm to 9pm for a deliciously sweet event.
Get exclusive info about the festival
Get the latest updates and news.
We promise we will not spam you!