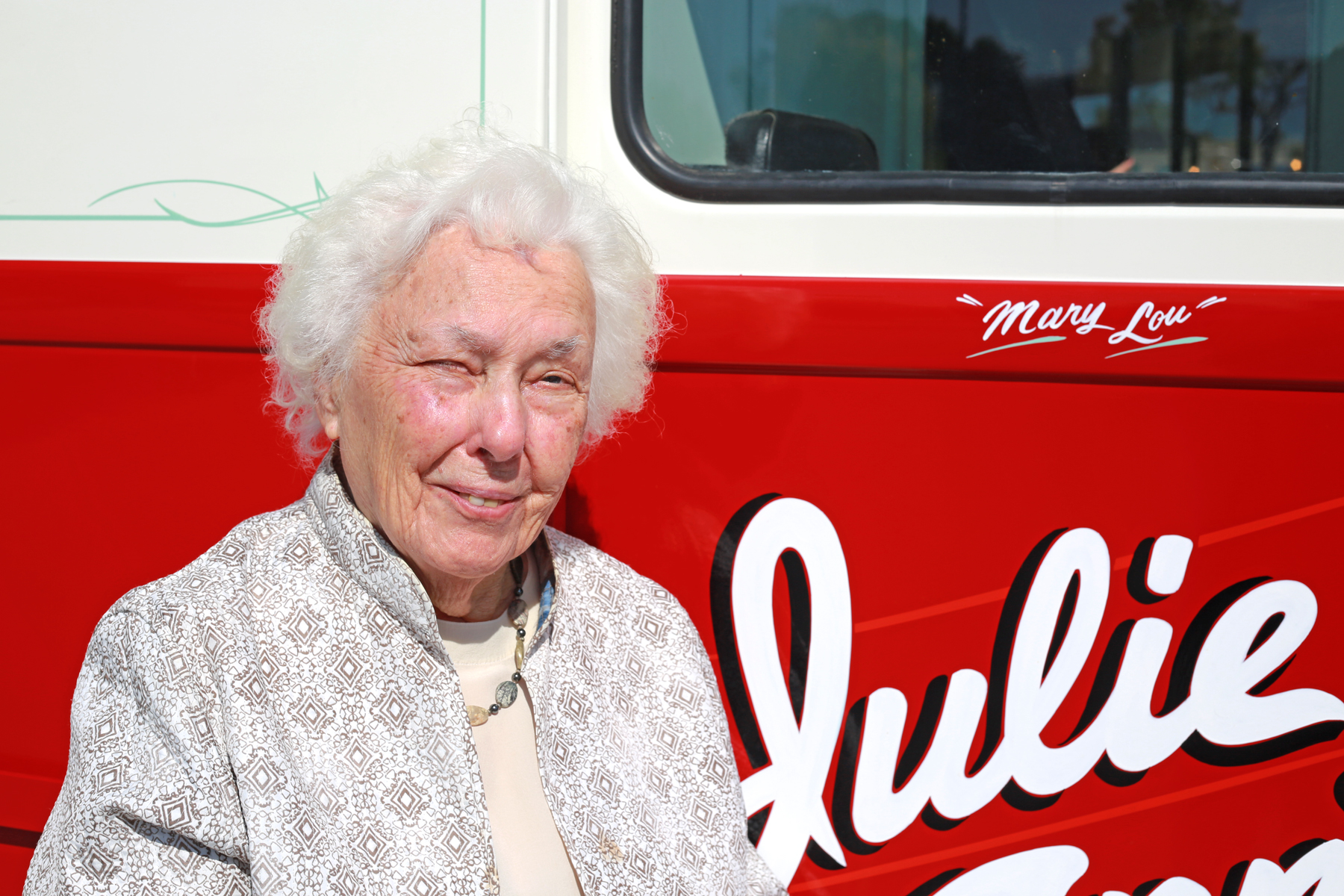 Mary Lou Zielnicki standing in front of the classic 1953 International Metro Frozen Custard Truck that bears her name.
Julie Ann's at Ice Cream Fest
Julie Ann's Frozen Custard has been a beloved family-owned and operated business in Crystal Lake since 1985. It all started with John and Mary Zielnicki, who had a passion for making delicious frozen custard. With the help of their family, including Linda Anderson and their son-in-law Pete Wisniewski, they opened their first location and have been serving up their famous custard ever since.
Their commitment to quality ingredients has been a hallmark of their business from the very beginning. They believe in using only the freshest and most locally sourced ingredients available. That's why they partner with nearby farms to source their dairy and fruit. This dedication to quality shines through in every scoop of their delicious frozen custard.
But it's not just the custard that keeps customers coming back for more. The friendly and enthusiastic staff at Julie Ann's makes every visit a joy. They love nothing more than sharing their passion for frozen custard with their customers and helping them navigate their dizzying array of flavors. Their energy is infectious, and they always seem to have a smile on their faces.
So if you're at an ice cream festival and see Julie Ann's, you should definitely stop by and give them a try. You won't be disappointed with the delicious frozen custard or the amazing staff!
Julie Ann's Frozen Custard
6500 NW HWY Unit A
Crystal Lake, IL 60014
(815) 459-9117
Get exclusive info about the festival
Get the latest updates and news.
We promise we will not spam you!