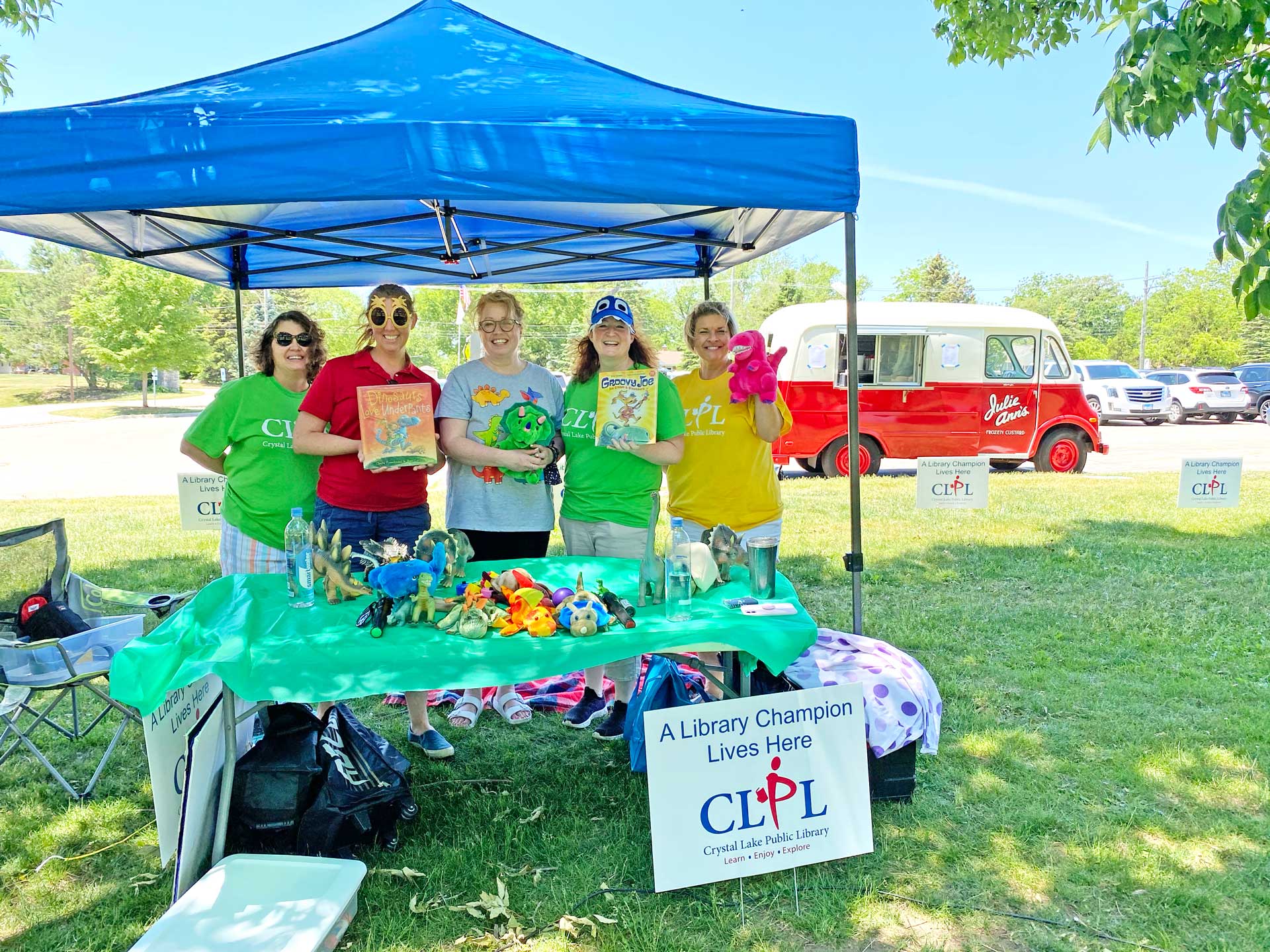 The Crystal Lake Public Library is super sweet and are doing a "wearable craft" in the Enchanted Forest.
Crystal Lake Public Library at Ice Cream Fest
HHey there, magical beings and ice cream enthusiasts! Guess what? The incredible Crystal Lake Public Library has a sweet treat just for you at the enchanting forest of Ice Cream Land during the one and only Ice Cream Fest! Brace yourselves for a totally free "wearable craft" experience. What does that mean, you ask? Well, it means you get to create your very own magnificent necklace, dripping with magic, to make your Ice Cream Fest experience even more extraordinary!
But wait, there's more! We're not just stopping at necklaces. We're also spreading the word about their super awesome summer reading program. It's the perfect way to dive into a world of adventures and mysteries while enjoying the sunny days. And guess who will be there to keep the fun flowing? Our fantastic Children's Library Staff! They're the coolest crew around, and they can't wait to meet you and have a blast together.
So mark your calendars, my friends! Join us at the Ice Cream Fest and head straight to the enchanted forest of Ice Cream Land from 5 to 7pm. Get ready to unleash your creativity, sprinkle some magic, and create memories that'll last a lifetime! See you there, and don't forget to bring your imagination and a big appetite for fun!
Crystal Lake Public Library
126 Paddock Street
Crystal Lake, IL 60014
815.459.1687
Get exclusive info about the festival
Get the latest updates and news.
We promise we will not spam you!