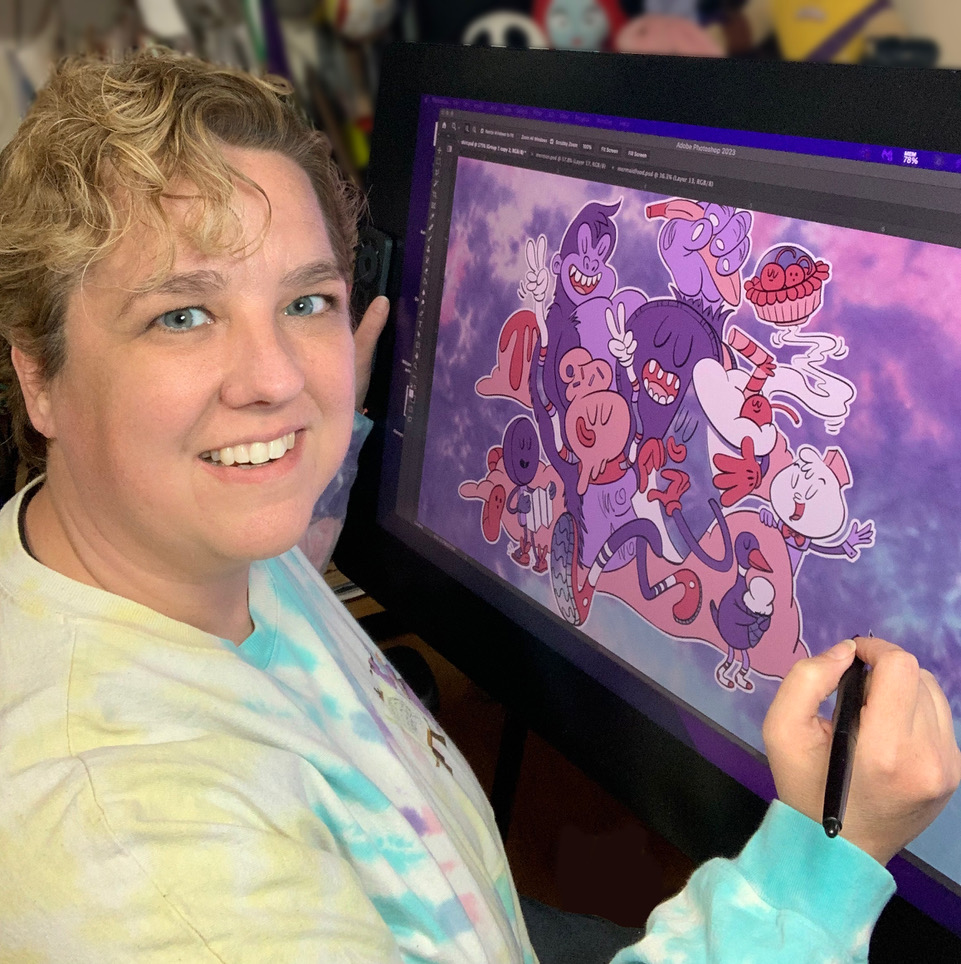 Thanks to Julie Kukreja from Pen and Mouse Design who designed our map and festival t-shirt!
The Artistic Brilliance Behind Ice Cream Fest: Meet Julie Kukreja
When it comes to bringing a creative vision to life, there are few talents quite like Julie Kukreja, the independent visual development artist behind Pen and Mouse Design House. For the recently concluded Ice Cream Fest, Kukreja worked her magic to create the event's official illustrated map, mural and t-shirt designs, lending her unique artistic flair to the beloved community event.
Kukreja's work spans a wide range of areas, including character design, visual development, label design, storyboards, chalkboards, portraits, and more. With an ability to work seamlessly with brands and projects of all sizes, she excels in realizing the potential of each creative endeavor she undertakes​.
For the Ice Cream Fest, Kukreja partnered with Lakeside Marketing to assist with the artwork that is used for the web design, posters, banners and shirts. Through her designs, Kukreja aims to create something great where creativity and technical skills meet ideas, a philosophy evident in the illustrated map and t-shirt designs for Ice Cream Fest​.
With her creative contributions to the Ice Cream Fest, Kukreja demonstrated once again why she is a highly sought-after independent artist. Her designs not only enhanced the visual appeal of the event but also helped shape a memorable experience for all attendees.
As we look forward to future editions of Ice Cream Fest, we can't wait to see what artistic wonders Julie Kukreja will bring to the table next.
Pen and Mouse Design House Inc.
Julie Kukreja
Get exclusive info about the festival
Get the latest updates and news.
We promise we will not spam you!